At Evolve Dentistry, we are continually seeking to offer our patients the latest in facial rejuvenation which can provide the results that you are looking for.
Profhilo treatments represent the latest in dermal filler technology. It consists of an injectable filler that contains the highest concentration of HA currently available on the market. The 5-point injection technique of the Profhilo system allows for consistent results in improving skin laxity, tightening the skin while increasing skin health and moisture for progressive results after only two sessions.
What is Profhilo?
Profhilo is a revolutionary new product that was launched in Europe in 2015 and in the UK in 2016. It contains the highest concentration of hyaluronic acid available in the UK, containing no chemicals and is thermally stable. All this means is that is it a wonderful product designed to address skin laxity in a remarkable way. Skin laxity occurs when you see fine lines on the face and neck that are not suitable for toxin treatment or traditional fillers. Profhilo spreads like runny honey under the skin to stimulate bio-remodelling at cellular level, it does not change the structure of your face and therefore the results are very natural, true facial rejuvenation. You will get the Profhi-glow!
What is involved in Profhilo treatment?
After a consultation to ensure that Profhilo is the right treatment for you, you will need 2 treatments 4 weeks apart. On the face Profhilo is injected in 5 points each side of your face or 10 points in the neck. Each point is carefully marked prior to treatment so that the best outcome is achieved.
Does it hurt?
It is not a completely pain free treatment but the discomfort is minimal and short lasting.
What are the risks?
Like most facial aesthetic treatments that involve injections, there is a risk of bruising and slight swelling. We would not recommend this treatment just prior to a big work or social occasion but this would be discussed at your consultation.
Who cannot have Profhilo?
It is not recommended that you have this treatment if you have an active skin infection or a cold sore. Similar to many facial aesthetic treatments, you should not have Profhilo if you are pregnant, breastfeeding or actively trying to get pregnant.
How long until I see results?
You will gradually see an improvement in your skin over the first 2-3 weeks and final results can be seen 4 weeks after your second treatment. It is always recommended that you have two treatments, very occasionally, you may need a third treatment. Again, this would be discussed at your consultation.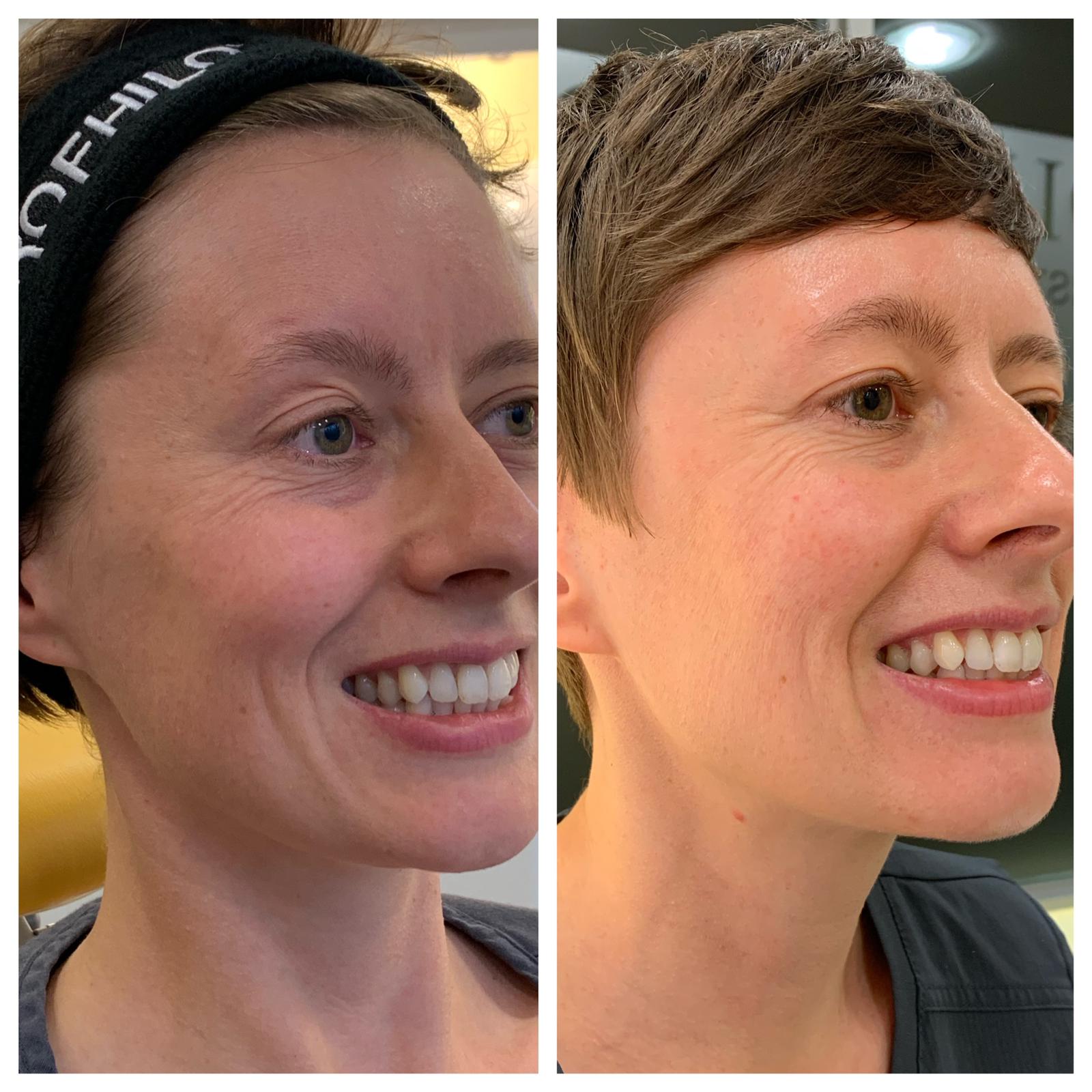 How long does Profhilo last?
The results will last between 4-6 months, if you then want to maintain the benefit of Profhilo, you are advised to have another treatment after 4 months.  For maintenance, you would only need 1 treatment at 4 months.
What is the next step?
Book your free consultation now to see if Profhilo would be suitable for you.
Please see our fee guide for up to date prices.
We are proud to be accredited by Save Face
back to treatments