I saw the competition on Facebook, gave it a thought but dismissed it.
I'd always been self-conscious of my teeth, so as it got closer to the deadline to submit my entry, I thought why not enter. What did I have to loose?
I was so excited to win! I met with Dr Jonathan Sproson and Julie, the Treatment Co-ordinator, who explained all of my options and the benefits of each one. For me, the best option was to have braces.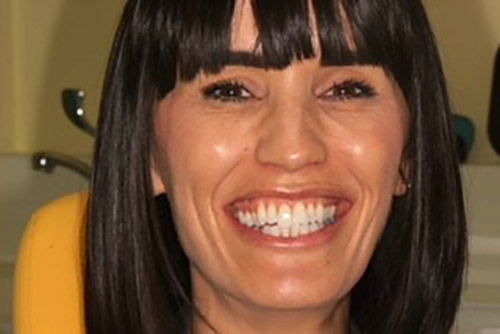 Before treatment, most people would have said my smile was ok. I am fortunate to have fairly white Natural teeth. But in my mind I hated my teeth. I was very aware of them as I spoke to people. I felt that people were staring at my ugly teeth as I was talking to them. I am generally a smiley person but I would try to smile with my mouth closed. I was reluctant to have photos taken whilst I was smiling and always checked the photos afterwards to see if my teeth looked horrible. I was very very self-conscious of them in general.
I was apprehensive about the treatment as I've never been a fan of going to the dentist. My teeth are sensitive, so I thought the treatment would be very uncomfortable. But I was wrong. Yes the initial fitting of the brace meant I was unable to eat probably for the first few days. And my teeth felt tender but having the fitting was no problem at all. Jonathan talked me through exactly what he was doing. Explaining what every step was going to do for my new smile.
Wearing the braces overall wasn't that much of a nuisance, as I kept thinking about the end result. The longer I had the braces on the more they became part of me. I quickly got used to the routine of cleaning and caring for them. They were hardly noticeable and if I pointed them out to people they were surprised I had them on. They didn't give me a funny lisp as I thought they would. And they weren't particularly tender when I had the wires changed, another thing that I was pleasantly surprised about. My only grumble was not being able to eat spicy food as the spices can turn the bands bright yellow. But that was very small inconvenience!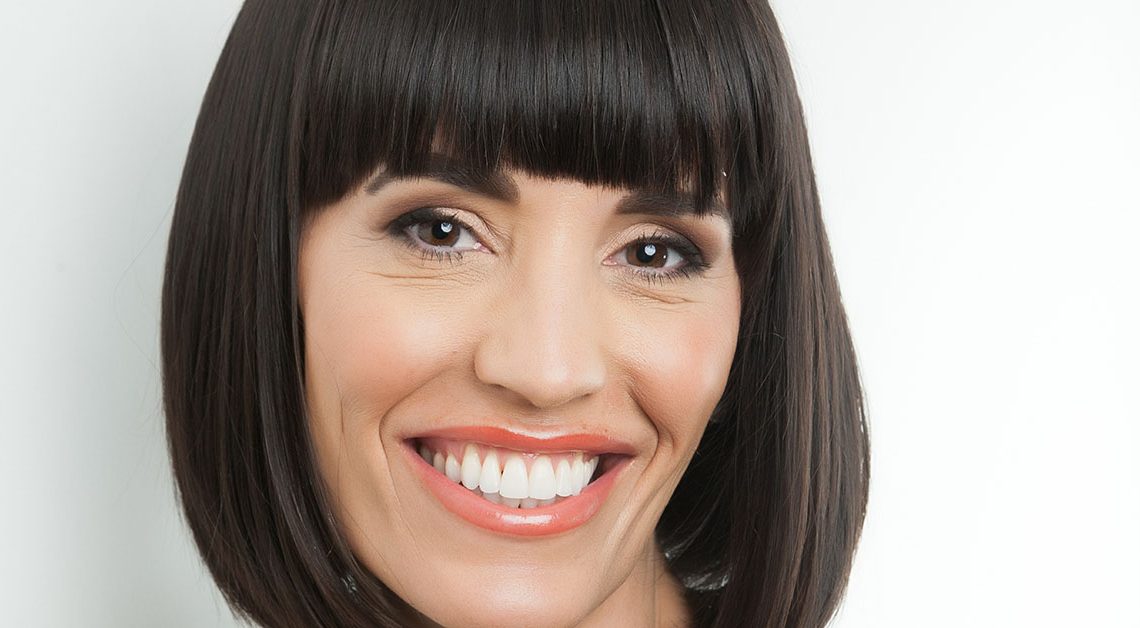 When I first had the braces on, most people said that they thought I didn't need braces. I assume they were just being polite, as you would never tell people they needed them. These are the same people that tell me now how amazing my teeth look. So they can see the big difference it's made to my smile.
I think having the braces has given some of my friends and work colleagues the confidence to get themselves braces as well, as they've gone through to the whole brace journey with me and realise they aren't as inconvenient as you think and the results are truly amazing.
You think you can judge how your teeth will look when you have the braces on but boy, the day you have them off really reveals your brand new smile. I was flabbergasted with the results. My teeth are AMAZING. I was constantly looking at them at every opportunity at first and I'm not a naturally vain person that always looks in a mirror!
I just feel so much prettier with my new smile. I love smiling and showing them off, I feel much happier when I meet new people and don't have to feel self conscious.
Overall I am very grateful to Evolve for giving me the opportunity to have a perfect smile. I would say to anyone that is thinking about it but maybe cost is putting them off. It is worth every penny, a new smile is priceless!!
For more information on smile makeovers in Portishead, call the practice on 01275 842 550.