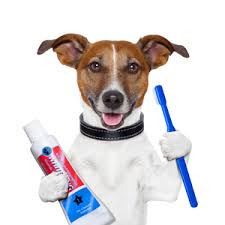 Evolve Dentistry, Now Treating The WHOLE Family!
At Evolve Dentistry we always listen to our patients and we're constantly thinking about the ways in which we can improve our service to deliver the latest treatments that really you want, within surroundings that cater perfectly to your needs.
One of the things we enjoy hearing about is your pets, as animal lovers ourselves we really look forward to the stories you tell us and sometimes the pictures you share too! We're really proud of our family friendly approach so we think we've come up with the perfect new addition to our services, and we think you're going to love it, too.
From today, 1 April 2016, we're pleased to be able to offer pet dentistry right here at Evolve! We know that your pets are part of your family so we felt that we'd extend our services to include even the furry members of your household too. In a bid to eliminate dog breath, we're adding a breath testing station to the reception area just for pets and they'll also be able to benefit from their own special tooth whitening services too!
Don't worry, we won't be treating your cats and dogs ourselves. We're excited to introduce Hayley Grimes, a fully qualified veterinary dentist, who has joined the Evolve team and is excited to start treating your pets. She says: "I love the way Evolve Dentistry has extended their family-friendly approach to patient's pets and I'm excited to be a part of it!" Some members of our team have also signed up for training to become 'official paw holders' to help keep the animals calm.
We'll even be offering special offers if you register multiple pets with us, so watch this space for more details! To find out more about our pet dental services, just call 01275 842550 and speak to our friendly team, quoting 'APRILFOOLS'.
back to blog