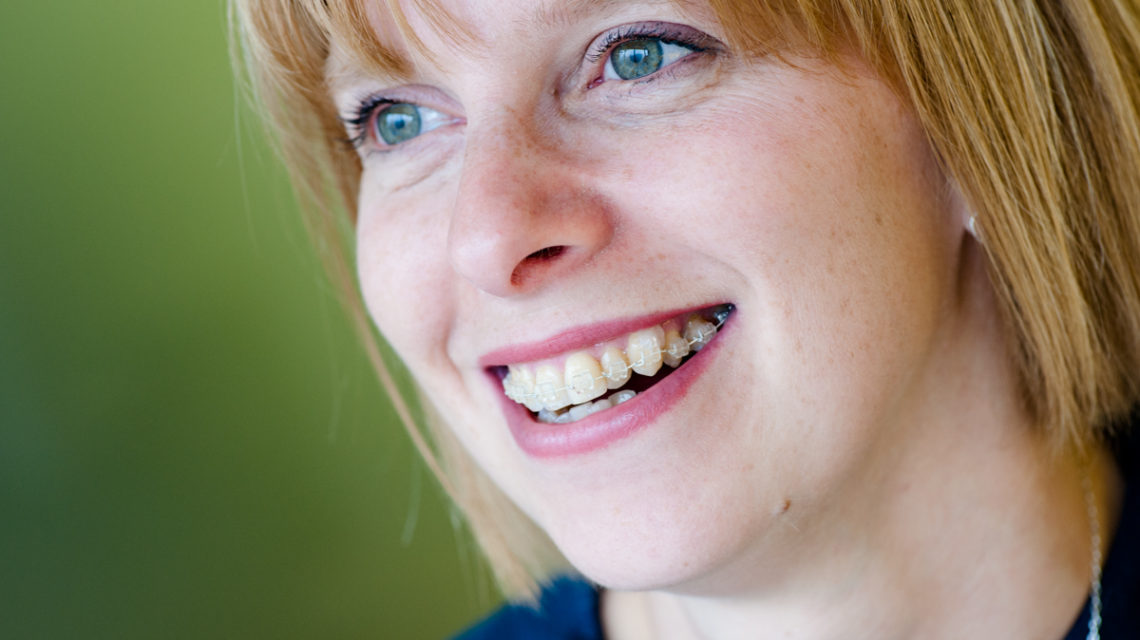 I've Had My Braces Fitted!
I've always been self conscious of my smile. My teeth are wonky and uneven and I've always hidden them in photographs and when smiling. It's something I've always wanted to get fixed, but, never quite got round to it.
That was until I met the team at Evolve. After a consultation, where they even showed me what my smile could look like after treatment, I decided to go for it and I already know that it's been a great decision.
Having my braces fitted was a simple procedure, I didn't need any injections and it took less than an hour. It was completely painless, Carol and Steph explained what they were doing throughout and so I felt totally relaxed.
Afterwards it felt a bit 'odd' and I was a little nervous when eating, but that only lasted a couple of days. You should avoid chewy sweets and hard things like pizza crusts, but, other than that you can eat most things. My teeth felt a bit 'tight' for a few days, but Carol had already explained that that was a good thing, it meant that the brace was working.
Carol ran through how I should look after my braces at the end of my appointment, they even gave me a lovely care package to take away so that I have everything I need to maintain my brace. It's all fairly straight forward and I got into the new habits quickly and easily.
I was really worried about people looking at my braces, I thought that they would be really obvious, but they really aren't. In fact, I was sitting with a colleague for 45 minutes recently and at the end of the meeting he asked me when I was going to get my brace fitted! I have also found that I'm already showing my teeth more, I feel more confident now because I'm doing something about getting them fixed. People have had great responses when I've told them, a lot have said that they'd love to have it done. I say go for it. I'm so excited to see the end result.
back to blog