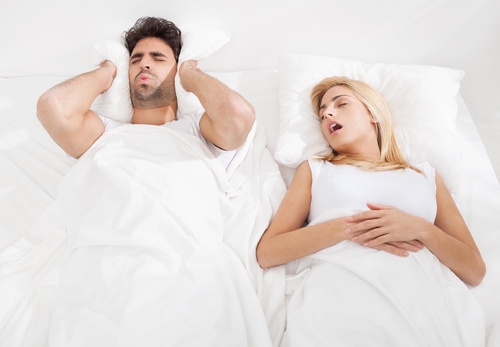 National Stop Snoring Week: 25-29 April
Did you know that 25-29 April is National Stop Snoring Week? Created by the British Snoring and Sleep Apnoea Association, the week is designed to raise awareness of the many effects that snoring can have on so many people.
Snoring occurs when the tongue drops to the back of the throat reducing the size of the airway; this can happen due to a variety of different factors, such as overeating, alcohol consumption and allergies. If you are suffering from severe snoring, it can lead to disturbed sleep, which can have a disastrous effect on your day-to-day life.
At Evolve Dentistry in Portishead, Bristol we completely understand the problems that snoring can cause. Not getting enough sleep not only affects things like your daily routine in the short term, it can also impact on things like memory and overall health, leaving you feeling very run down, lethargic and more prone to picking up bugs and viruses.
This is why we've introduced an exciting new treatment to help people who suffer with snoring, so if you've had enough of sleepless nights then come and speak to us about the Sleepwell device. This is a mouthpiece that is worn at night to prevent the back of the jaw dropping, which is what causes airway blockage and leads to snoring. The Sleepwell device is custom-made and created just for you in our laboratory, making it far more effective than anything you could buy over the counter.
Celebrate National Stop Snoring Week by booking an appointment to speak to us about the Sleepwell device and whether it can put you on the path to long nights of blissful, uninterrupted sleep. Just call us on 01275 842550 to book your free consultation.
back to blog