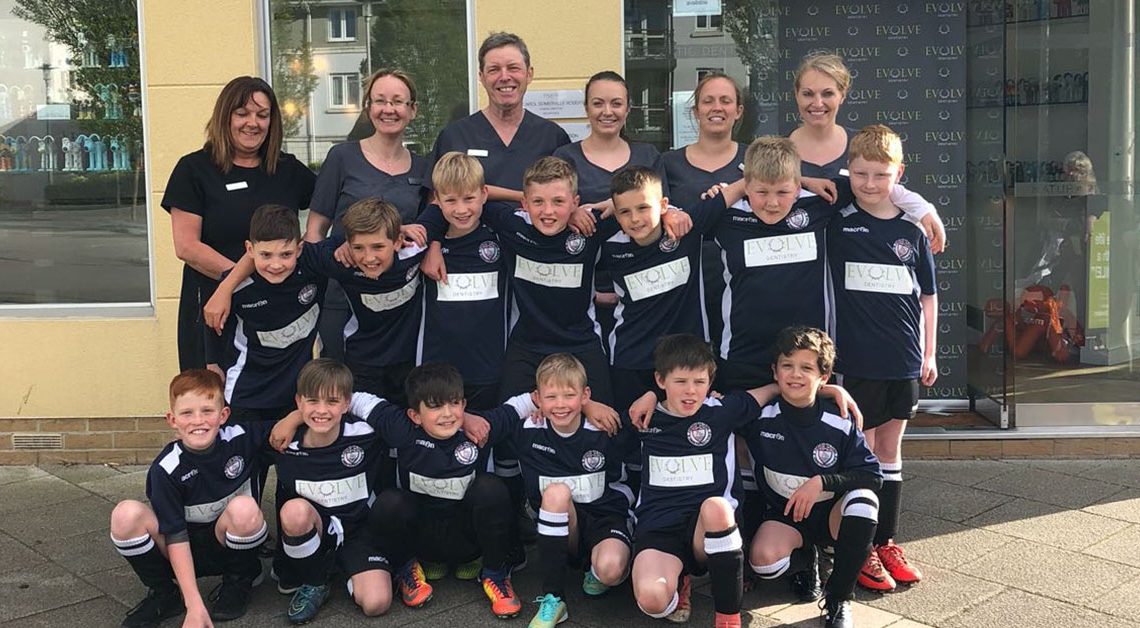 Portishead Town FC Juniors Under-10'S Sponsorship
New Kits For Portishead Town Juniors Under-10's Thanks to Evolve Dentistry.
Evolve Dentistry are proud to be part of the community in Portishead. Supporting the local Sparks team is an excellent way to give something back and we have been delighted to see the excitement that the new kit has bought to the young players.
Carol Somerville Roberts, Clinical Director of Evolve Dentistry said:
"We are really pleased to be able to support a local sports team in our community."
"It's important that young players get the opportunity to participate in sport and experience the sense of pride being part of team provides."
"The whole Evolve team wish the Under 10's lots of luck for the new season, we'll be supporting them all the way."
Coach Matthew Bennett said:
"We're very grateful for the support of Carol and the Evolve team."
"The young players are thrilled with their new kits, they feel like a team now, which really helps their sense of pride when playing."
To book your next  dental appointment, please contact Evolve on 01275 842550.
back to blog