World Oral Health Day is celebrated each year on the twentieth of March as a global awareness campaign on oral health. WOHD serves as an opportune moment for oral health professionals to impart the importance of taking action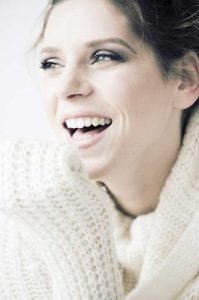 in the prevention of oral disease and the issues surrounding oral health. It commends the advantages of having a healthy mouth and promotes the significance of oral hygiene.
WOHD's theme this 2018 is "Say Ahh! Think Mouth, Think Health" which explores the idea to empower the general public in keeping a healthy mouth to help manage health and well-being. Having a sound mind and body can be directly proportional to having a healthy mouth.
Keeping a healthy mouth contributes to your general physical, mental and social well-being. It is important to be aware that there's a vital connection between your general health and oral health that can help you prevent, detect or treat diseases. "Say Aah!" is often said by dentists when they are examining your mouth. With the observation done with your teeth and gums, dentists will be able to have the information of not just your oral health but of your physical well-being. With this notion, WOHD aims to let the public be more aware of this vital connection so that they'll have a more proactive role in keeping and engaging in preventive oral care routines.
A large portion of the world's population is suffering from oral diseases and most of these ailments can be prevented if people are more informed about oral health. Increased association of the government, society and health community can provide detection, prevention and treatment.
Since most oral ailments can share common risk aspects with other diseases, having a mouth examination can help you be informed about your overall health. Common plaque can lead to destructive gum disease which is a risk factor for diabetes, stroke, respiratory and cardiovascular diseases and some types of cancer. That is why dental hygienists have an important duty to prevent and detect dental health problems.
Without properly maintaining oral hygiene, your mouth can breed microorganisms and bacterias that may prove to be unwanted and harmful for your teeth and gums. Regular cleansing, flossing and brushing prevent the growth of these bacteria and stop build up. Reducing their numbers in your mouth will prevent them to release harmful toxins that might get into the bloodstream. This can lead to gum disease which can ultimately increase the risk of diabetes, heart disease and Alzheimer's.
Having a routine checkup and doing preventive care isn't just the deciding factors in having a healthy mouth. You should also observe your sugar intake and stop cigarette use. Having a healthy diet and eliminating the use of alcohol not just improves your oral health, but your overall body condition as well. Observing these practices will help you avoid risk factors that can lead to heart disease, stroke, diabetes or cancer.
Oral health is more than having a nice smile. Bright teeth can improve confidence but having a perfect white smile doesn't entail a healthy body. To know more about the correlation between oral health and a healthy well-being, read our article about the importance of dental hygiene that can potentially save your life.
Together with WOHD, Evolve Dentistry celebrate the importance of having a good oral health to enjoy a healthy body. We recognise that your mouth mirrors your body and reflects your general health and well-being, that is why we provide only the best service to have a thorough and detailed examination of your mouth. Age is just a number and it's not too early or too late to start looking after your mouth. Visit our dedicated hygienists without being a registered patient and find out how our hygienist could help you avoid the serious health risks associated with poor dental hygiene.
Read our CQC Report