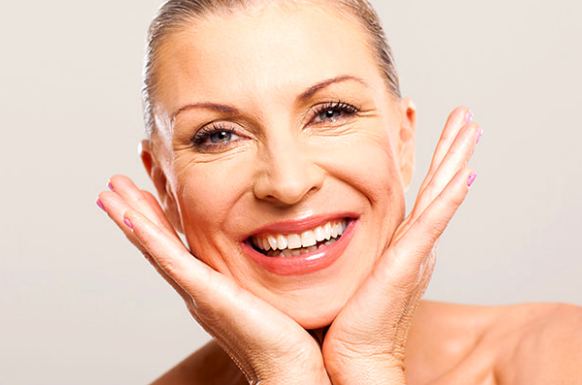 Would You Like Some Good News?
I am not sure about the rest of you, but I have got to a point where I don't really want to listen to the news or read the papers as it's all bad news. If it's not about the eurozone, it's about the bad and unseasonable weather, if it's not about the weather, it'a about some other disaster.
We all need a bit of good news in our lives so here's a picture that I took recently, guess where the rainbow ends?
The answer isn't Waitrose, but for those of you not lucky enough to have yet visited Evolve, we are situated just behind Waitrose on this picture, and that's where the rainbow ends. Why have I posted this picture in relation to good news?
It's very simple really, it you want to have a better life, smile more. Many studies have shown that people who smile are more likely to be trusted, to earn more, to find a life partner and be happy. However, this is easier said than done, in a recent BACD study 32% of respondents said that they didn't like their smile or hid it in photos, not much smiling going on there.
There are some really simple ways to improve your smile:
Brush your teeth twice a day and floss once a day
See a dentist and a dental hygienist regularly
If you wear lipstick, wear pink rather than red, it makes you teeth appear whiter
Have old, discoloured fillings replaced
Consider having some minor reshaping done, rounded edges to teeth look younger than sharp corners
Have some bonding done to smooth out little chips
Talk to your dentist about tooth whitening, either home or in-surgery whitening, just make sure that home trays are included
Use one of the many rapid or invisible brace systems to move your teeth into the right position
There are many ways to improve your smile, you just need to talk to your dentist.
Start smiling today and notice the difference.
back to blog