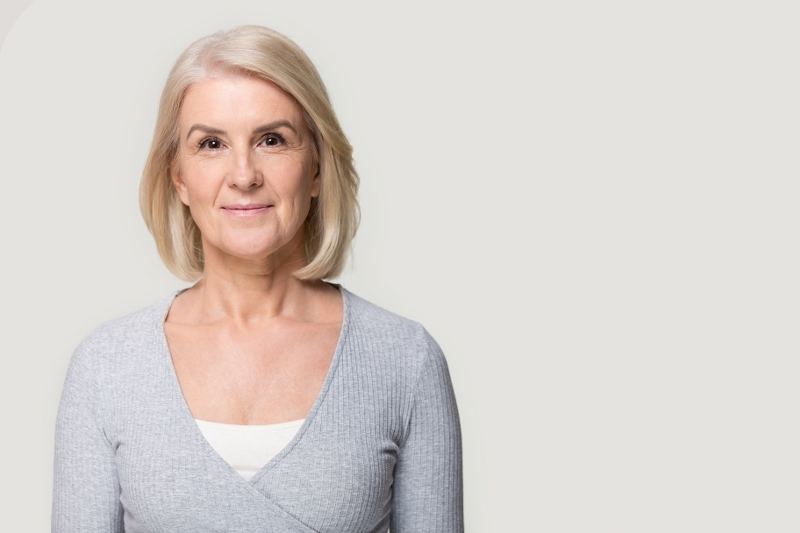 Is it possible to safely soften the signs of ageing using naturally occurring materials?
Profhilo is a highly effective, natural looking facial treatment that will soften the signs of ageing, enabling you to be your best self. Its unique formula nourishes dermal cells and restores firmness, visibly improving the condition of your skin after just two simple sessions. It works by stimulating the production of your natural collagen and elastin to help renew your skin from within.
It's a brilliant, proven product, designed to tackle something called skin laxity in a remarkable way. Skin laxity is just part of the natural ageing process – which varies according to each of our genetics, diet, lifestyle, and factors such as past exposure to sunlight and toxins. All of these things, and the passage of time, result in a loss of collagen and elastin in our skin. That's nature.
Profhilo spreads like runny honey under the skin to stimulate bio-remodelling at cellular level. It doesn't change the structure of your face, so the results are natural and rejuvenating.
Licensed dentists receive extensive training in facial anatomy, which means we're gentle and accurate in providing aesthetic treatments such as Profhilo. You'll be supported by our welcoming team who are used to managing any patient anxieties, with your comfort in mind. You also have the added reassurance that our premises here in Portishead are registered with the Care Quality Commission. In short, we are professional, and experienced, not a High Street beauty salon – and we don't sell or promote miracle cures, or things that will make you look or feel unnatural.
You and your skin are individual and important. You can find our more by simply booking a no-obligation consultation to chat through this as one of many options. You can call us, or request an appointment online if that's easier. As Profhilo only takes 8-weeks to complete both sessions, now could be the perfect time to help you be you best self this Christmas.
To book your free consultation, call us on 01275 842 550.
back to blog