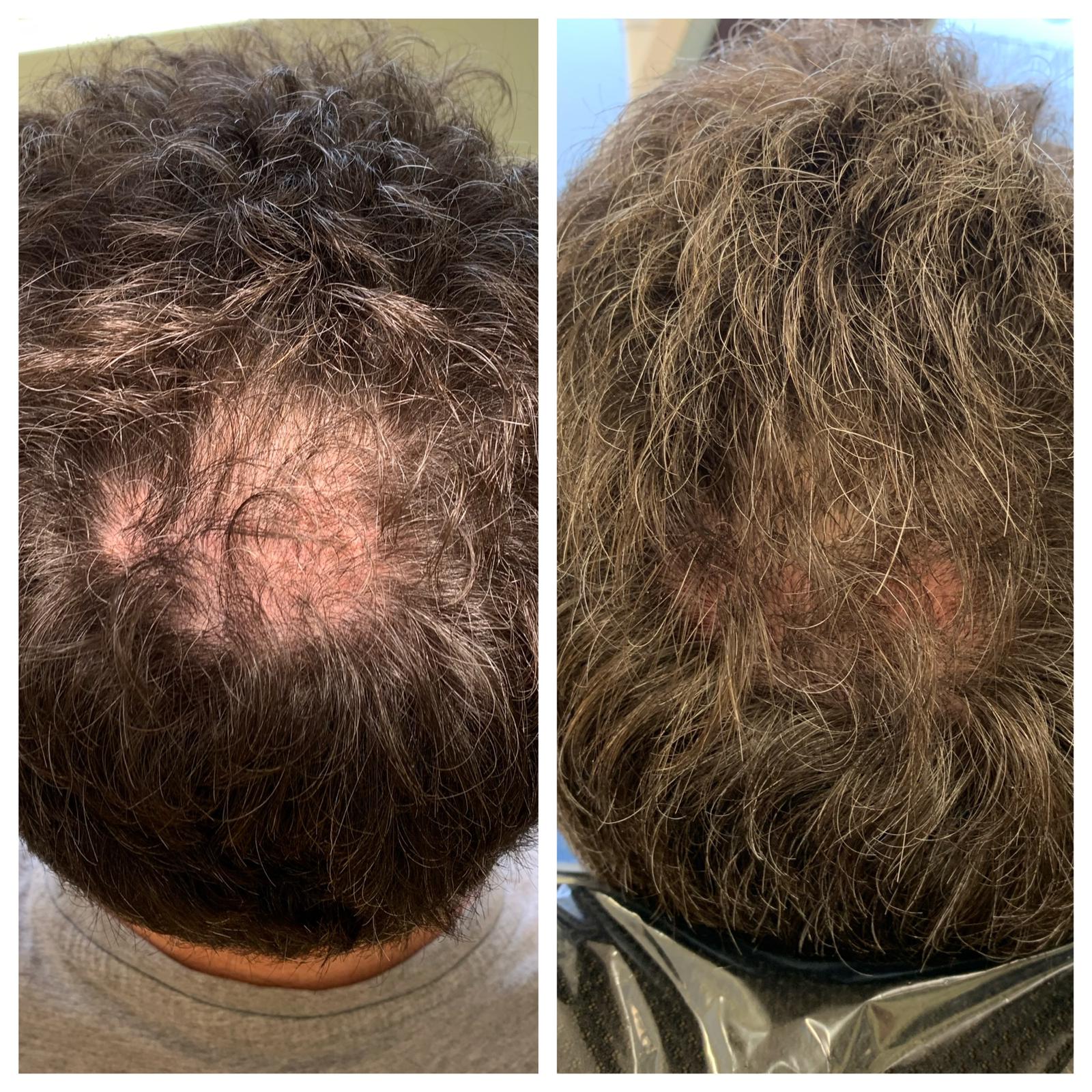 Hair rejuvenation
What is the latest hair rejuvenation treatment?
One of the latest and most innovative hair rejuvenation treatments available is PRP – short for 'platelet-rich plasma' – and involves injecting platelets taken from your own blood to stimulate and promote new hair growth. It's a non-surgical procedure that takes less than an hour and can help tackle hair thinning and balding. And by using your own platelets, there's the added bonus that it's not possible to over-treat plus adverse reactions are very rare.
Does hair rejuvenation really work?
In a word: yes, if there are hair follicles present. The treatment works by harnessing the restorative and healing properties of your own blood platelets. As long as the hair follicles remain active and able to be stimulated, PRP injections can indeed boost the number, length and thickness of hairs. Ongoing treatment – following the initial course of 4-6 injections – can encourage further collagen production, allowing continual improvement.
Can hair grow back after balding?
Provided that the hair follicles are still active, PRP hair rejuvenation treatment can help to boost hair thickness and hair count, lessening bald patches. As can be seen in our 'Before' and 'After' photos, results can be quite dramatic. Real results from a real patient. We offer a free no-obligation 20-minute consultation with Carol during which she can talk you through the treatment and discuss any particular concerns you may have.
How long does it take for scalp injections to work?
Patients typically start to see hair regrowth after  2 appointments, with best results typically seen after 4 to 6 sessions.To maintain optimum results, we recommend follow-up hair rejuvenation appointments every 6 months. Results depend on there being live hair follicles to stimulate; if there has been no hair growth after the first 2 sets of injections, we will recommend discontinuing treatment as you are unlikely to gain any benefit.
How long does PRP hair treatment last?
Following an initial course of 4 to 6 injections, results of hair rejuvenation treatment typically last at least 6 months but can last for around 12 months, especially if you come in for the recommended twice-yearly maintenance appointments. But each case is obviously different, with general health, diet and any medications potentially coming into play.
We are proud to be Save Face accredited
back to blog